Every Non-Professional user must sign an agreement for the various exchanges that will he or she will be receiving data.
This step is required in order to ensure compliance with the individual rules of each of the Exchanges as well as SEC rules.
You will need to complete this step before logging on to StocksToTrade for the first time.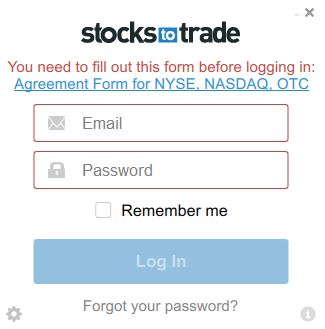 Once you have completed, met all the requirements and signed the form you will then be able to proceed with accessing StocksToTrade.
Important Note: StocksToTrade only provides service to Non-Professional users.